2022 Notre Dame Summer Band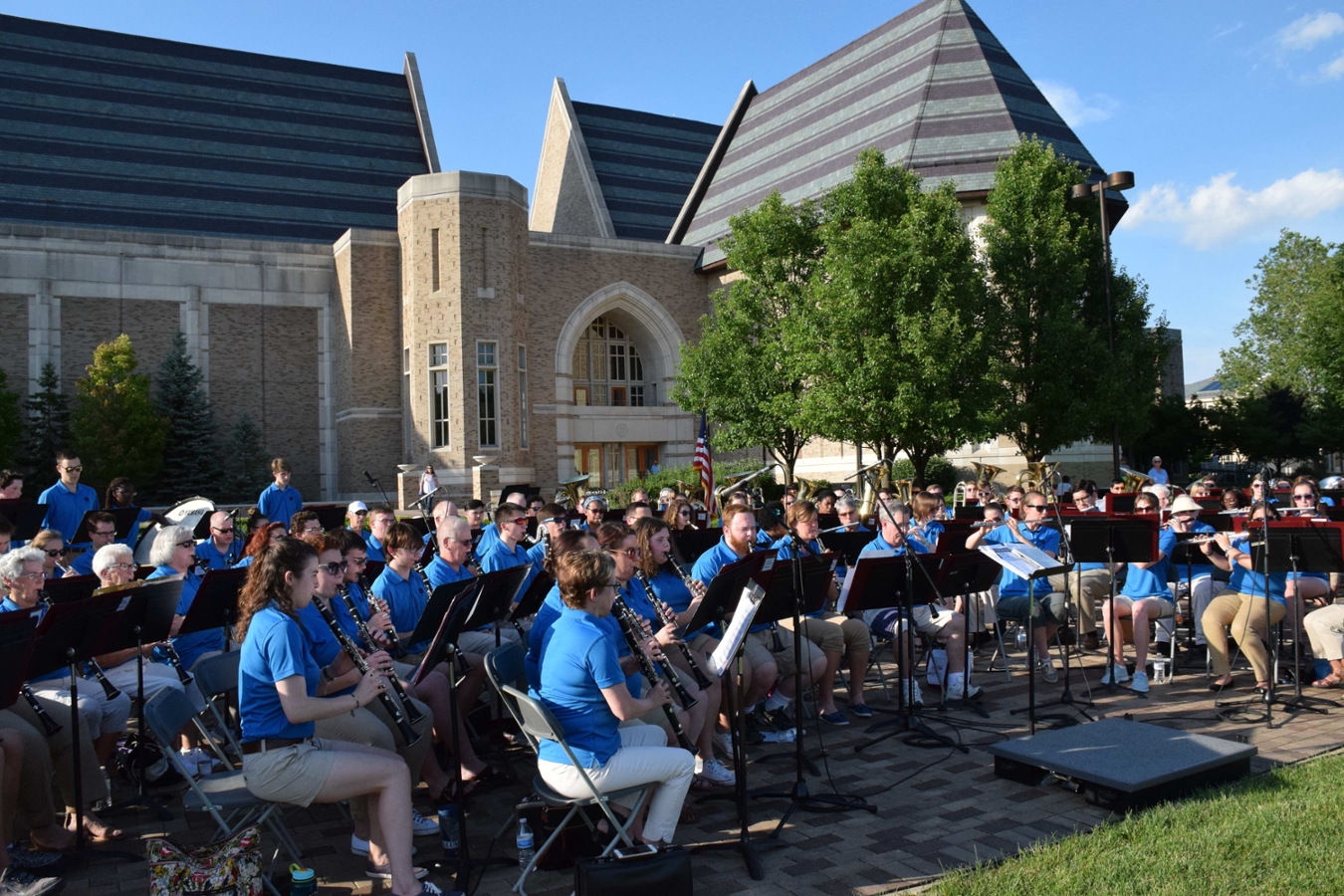 About the Summer Band
The Summer Band is an outreach program of the Notre Dame Band, offering performance opportunities to members of the greater South Bend Community. The band will rehearse twice weekly during the month of June, and perform a concert on the Irish Green on the Notre Dame Campus. This year's Summer Band marks its 11th anniversary!
The Band will be led by the Notre Dame Band Staff, and will perform a wide variety of music including marches, movie themes, wind band classics, transcriptions, and (of course) traditional Notre Dame Favorites.

Participation
Membership in the Summer Band is open to all members of the community with previous band experience, including current students, faculty, staff, alumni, and musicians age 15 and up.
There will be
a nominal
participation fee which will cover all materials needed, including a polo shirt that will be worn for the concert and is then yours to keep.
All rehearsals will take place in the Main Room of the Ricci Band Rehearsal Hall on the Notre Dame campus.
Please fill out the 2022 Registration Form to participate! Contact Matt Merten for more information.

Schedule
Date
Time
Event
Monday, June 13, 2022
7:00 - 9:00PM
Rehearsal - Ricci Band Hall (Main Room)
Wednesday, June 15, 2022
7:00 - 9:00PM
Rehearsal - Ricci Band Hall (Main Room)
Monday, June 20, 2022
7:00 - 9:00PM
Rehearsal - Ricci Band Hall (Main Room)
Wednesday, June 22, 2022
7:00 - 9:00PM
Rehearsal - Ricci Band Hall (Main Room)
Monday, June 27, 2022
7:00 - 9:00PM
Rehearsal - Ricci Band Hall (Main Room)
Wednesday, June 29, 2022
7:30PM
Concert on the Irish Green
(Rain Location: Leighton Concert Hall)